ProMOTION EV1 uses and applications in physiotherapy
ProMOTION EV1 for Physiotherapists
ProMOTION EV1 is a cutting-edge therapy device, designed to tackle the key challenges faced with soft tissue recovery and rehabilitation. It can also be used for handheld massage, recovery and for targeted warm up/cool down applications.
Offering cryotherapy, contrast therapy, heat therapy and compression all in one portable device, this latest innovation in physiotherapy equipment could be the perfect addition to your tool kit.
Every Stage Of The Healing Process Covered
Offering cooling, contrast and heat therapy all in one device, ProMOTION EV1 can be used for every stage of the healing process. We spoke to Dr David Rhodes and Dr Jill Alexander, practitioners working in elite sport and academia, about the three stages of recovery from acute sporting injury, and how they would apply the ProMOTION EV1 device at each stage. Here's what they said:
Acute
Cooling is typically applied in the acute phase of an injury. We apply cooling to initially vasoconstrict and control the bleed, optimising the inflammation stage of healing. The reduction in blood flow will help in the subsequent recovery stages.
ProMOTION EV1's cooling application can be set from 6 to 15 degrees – the optimal temperature range to apply. The addition of the compression pump and wrap and the programmable control over the amount of compression applied. This allows therapists to apply optimal compression in response to the patients' presentation, ensuring you are not increasing the pain.
Sub-acute
When the patient starts moving out of those initial acute stages of injury, where the inflammation is beginning to stop, ProMOTION's contrast therapy can be used. The cooling will help to control any ends of the inflammatory stage that's occurring, while the heat therapy helps with proliferation, maximising the tissue pliability.
Contrast therapy is typically done through cold and warm water immersion, but with ProMOTION EV1 there is no need for water.
Post-acute/Chronic
When the patient is moving out of the proliferation stage into the re-modelling stage of healing, applying heat can aid with the alignment and pliability of those tissues to make them stronger.
ProMOTION EV1 heats to the optimal 38 – 40 degrees temperature range in seconds and can maintain this temperature throughout the treatment. For deeper tissue injuries applying compression will allow those deeper tissues to get the therapeutic effect.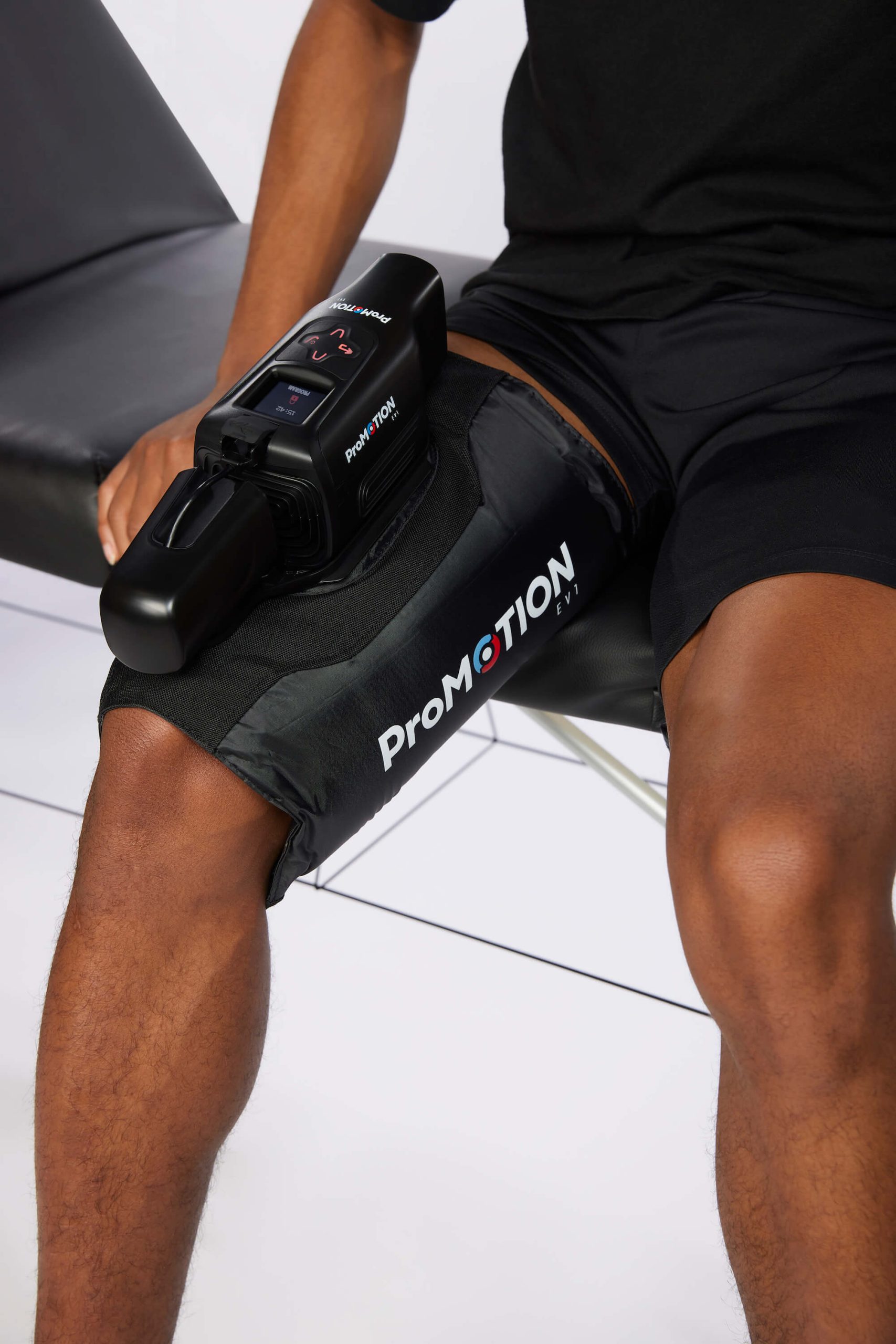 Typical uses in Physiotherapy
ProMOTION EV1 is a versatile and easy to use device, enabling both physiotherapists and patients to apply targeted therapy to any part of the body. It can be used;
– ​​Handheld for targeted hot/cold therapy
– Within a compression wrap for joints and larger muscle groups
– Strapped to any body part without compression using our universal sock & strap set
– Handheld for hot/cold massage, with creams or gels
Why Use Targeted Cryotherapy?
Evidence supports the use of cryotherapy as short-term pain relief for acute soft-tissue injury management. However, short-term adverse effects to dynamic stability and muscle strength (up to a 16% reduction) have been reported following unfocussed ice interventions, potentially increasing risk of injury when returning to weight bearing activity.
New research has shown that targeted cryotherapy, such as that offered by ProMOTION EV1, has the potential to both provide necessary relief and minimise adverse effects, allowing patients to return to weight-bearing activity earlier.
Create Additional Revenue
ProMOTION EV1 is simple and easy to use. Trained physiotherapists can set up specific treatment protocols for their patients by controlling temperature, time and compression levels that will deliver the precise therapy needed.
Once you have programmed the protocol for your patient, additional sessions with the device can be sold so patients can run the required therapy, under minimal supervision, pre or post their appointment or with extended rental options for overnight or weekend use so your patient can gain extra targeted therapy in the comfort of their home.
Get in touch to hear how clinics have generated additional revenue after investing EV1.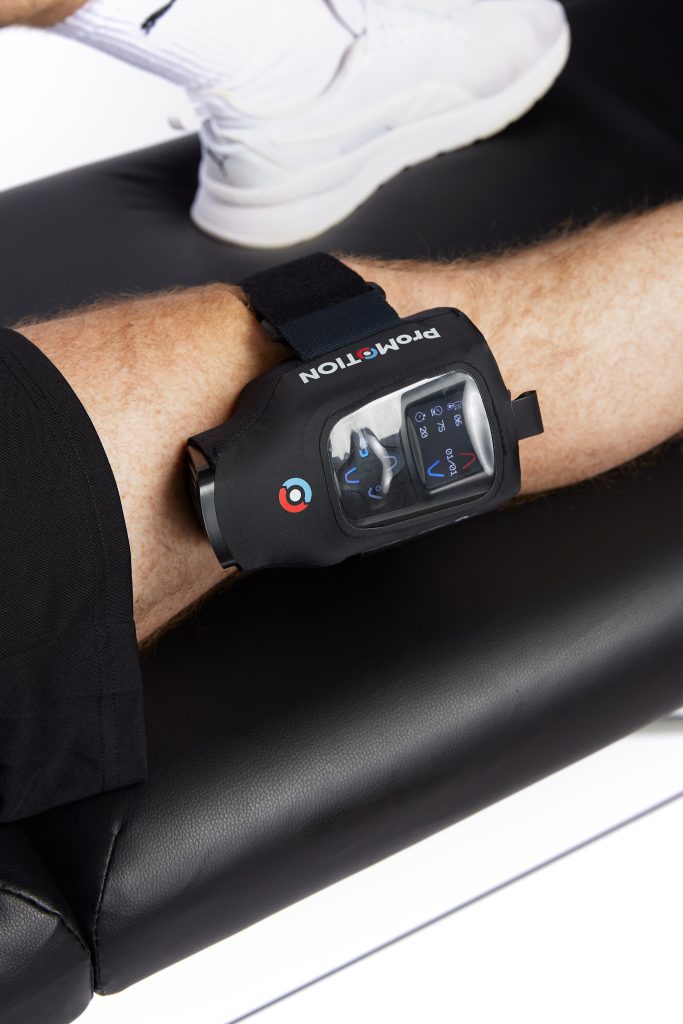 "Following a cycling accident where I broke my radius, I found using ProMOTION EV1 on the contrast setting was a real game changer for the reduction of pain and swelling. "Being able to accurately control the skin temperature and easily deliver contrast therapy without the hassle of Ice, water or mains electric is a great step forward."
Dr Mark Gillett, Premier League CMO and Consultant Sports Physician at Spire Hospitals UK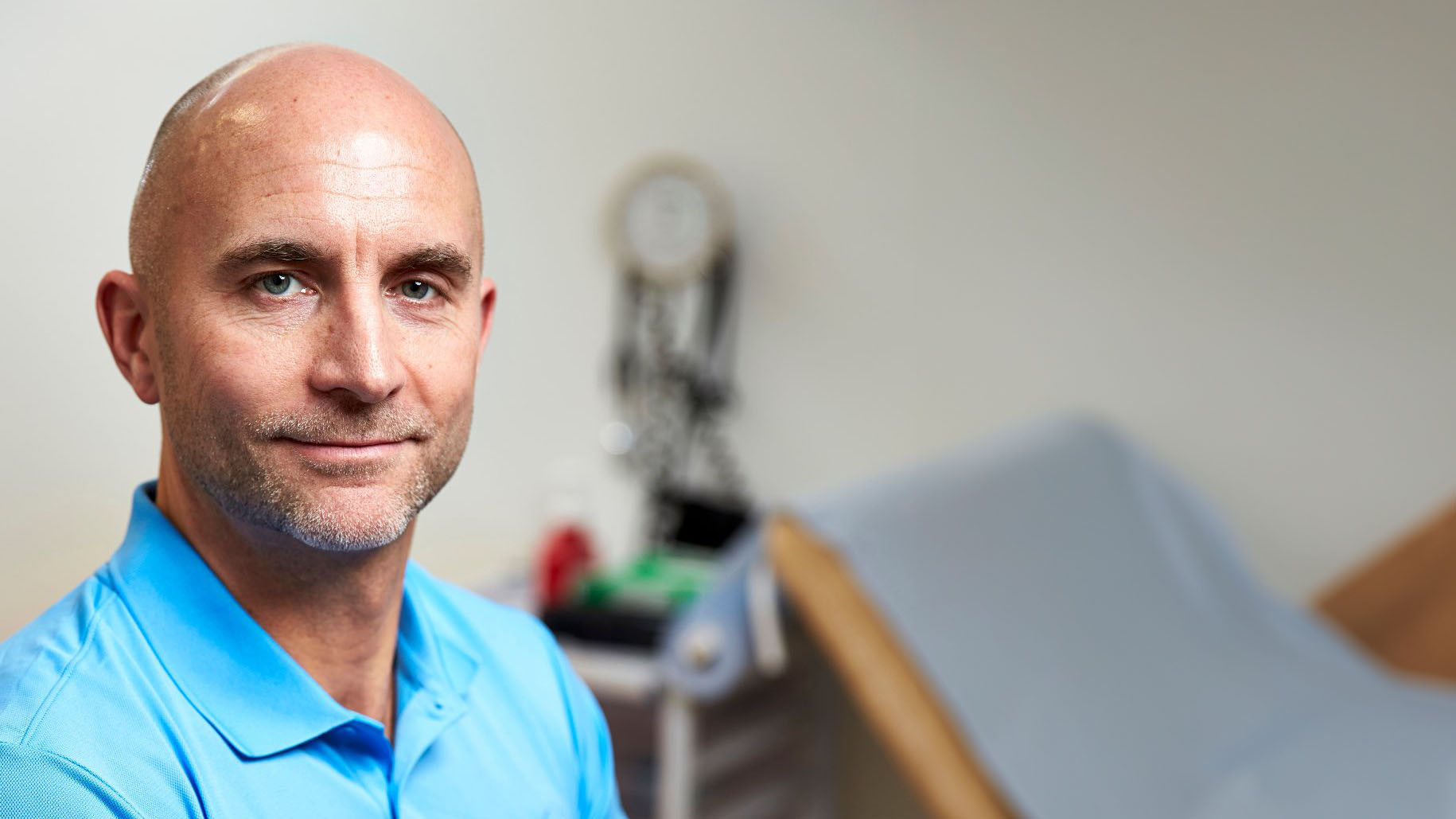 "Muscle contusions are common in Gaelic Football. ProMOTION EV1 has been incredibly useful when treating these injuries. The targeted cryotherapy with compression is great for easing pain and improving function in the early stages, while the contrast and heat therapy are great in the later stages when the athlete is returning to pitch based training."
Mark Hoy, Lakeland Physiotherapy & Sports Medicine
Read More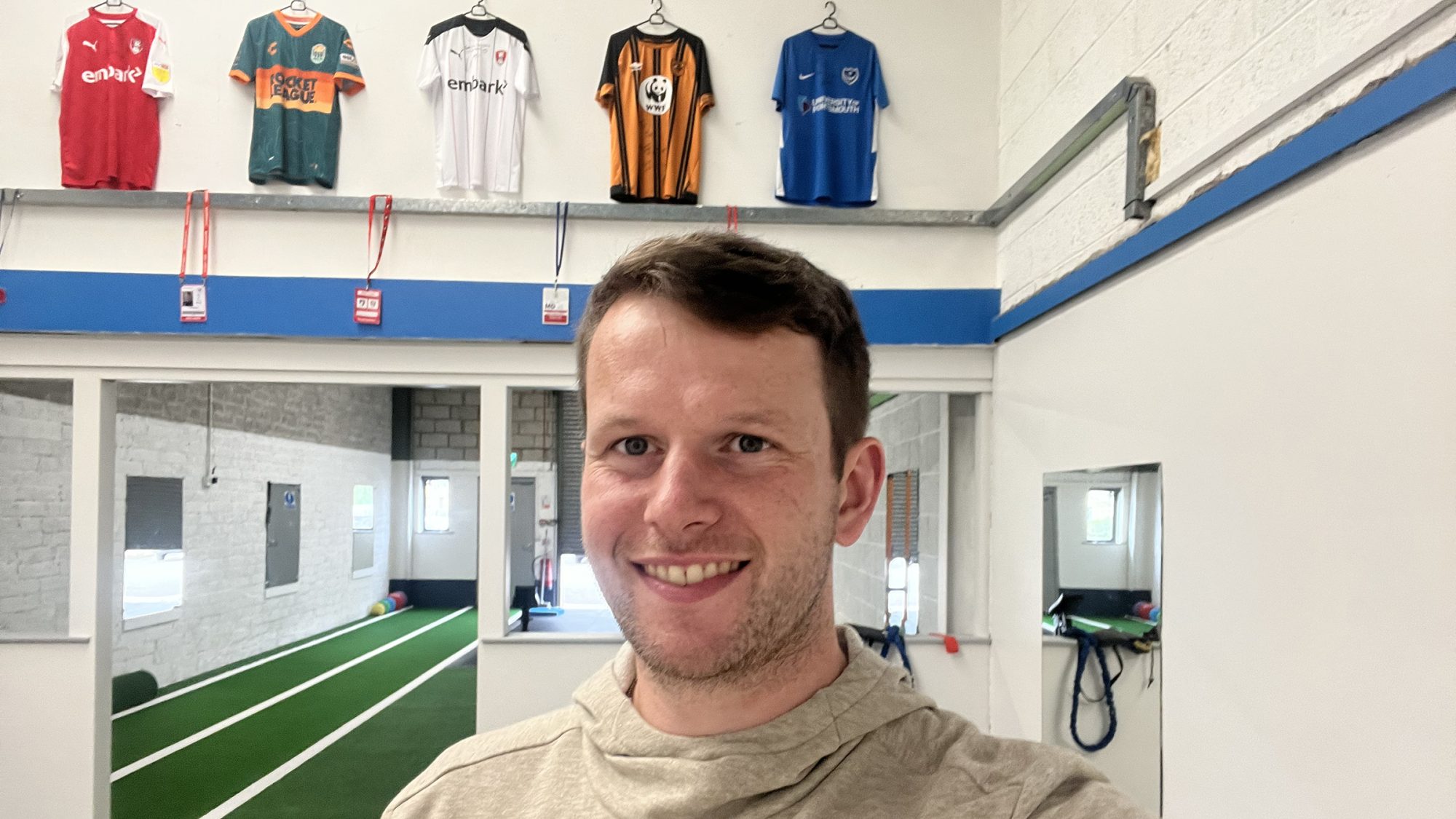 "Because it's so bespoke in the area that it can be applied, you don't get this global coldness around one joint, so we can be specific with applying it. Other devices we've used in the past have been wrapped around the whole joint, so you're knocking out potential muscle activation of the joint before you go in to play."
NATHAN MILL HEAD PHYSIO, ST HELENS RFC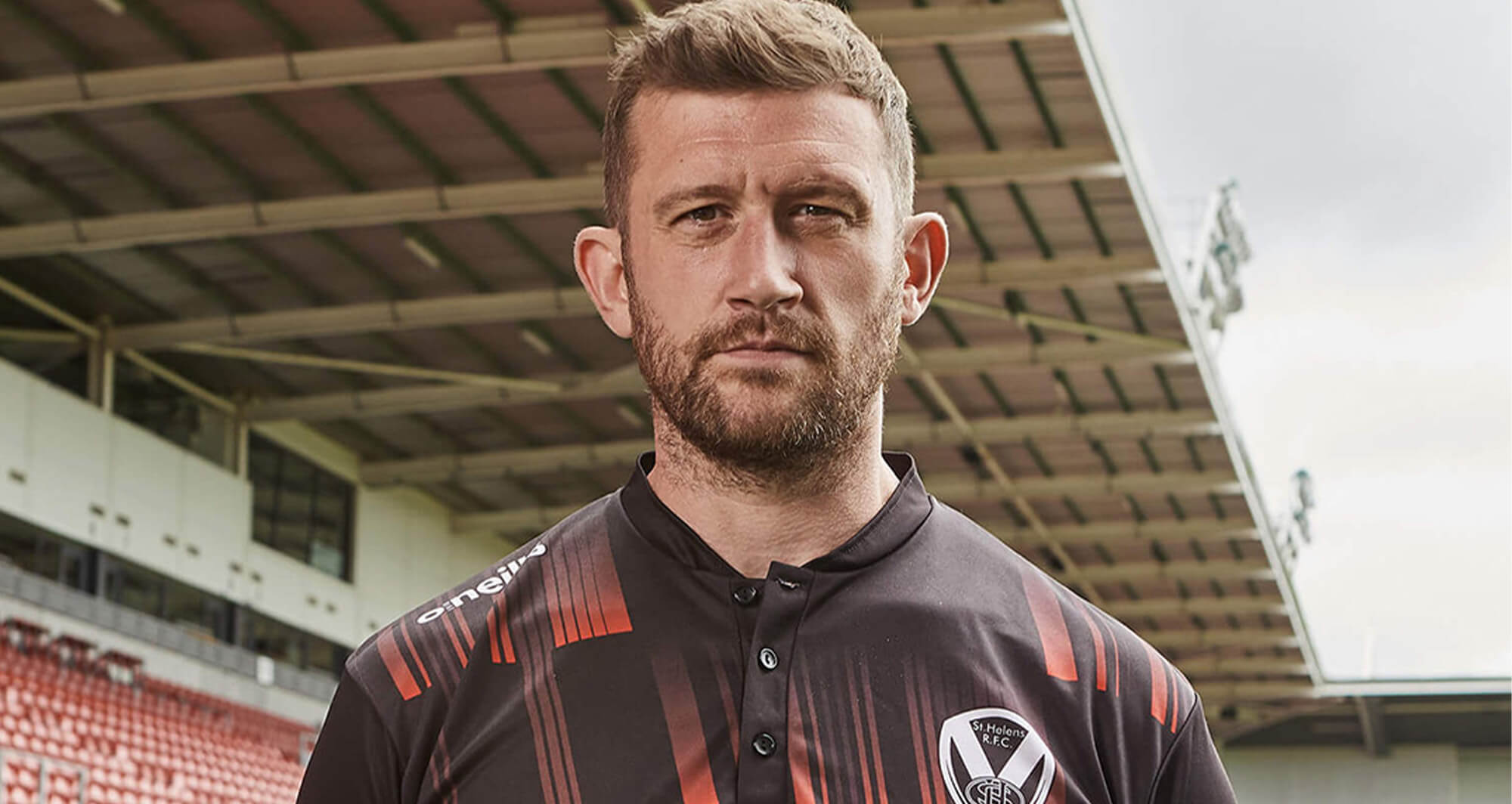 "I purchased ProMotion EV1 and have had great results using the device on a client who had total knee Arthroplasty. The client was swelling free and walking unaided 2 weeks post-surgery."
Vincent McHale, Sports Therapist at WLMSRC Healthcare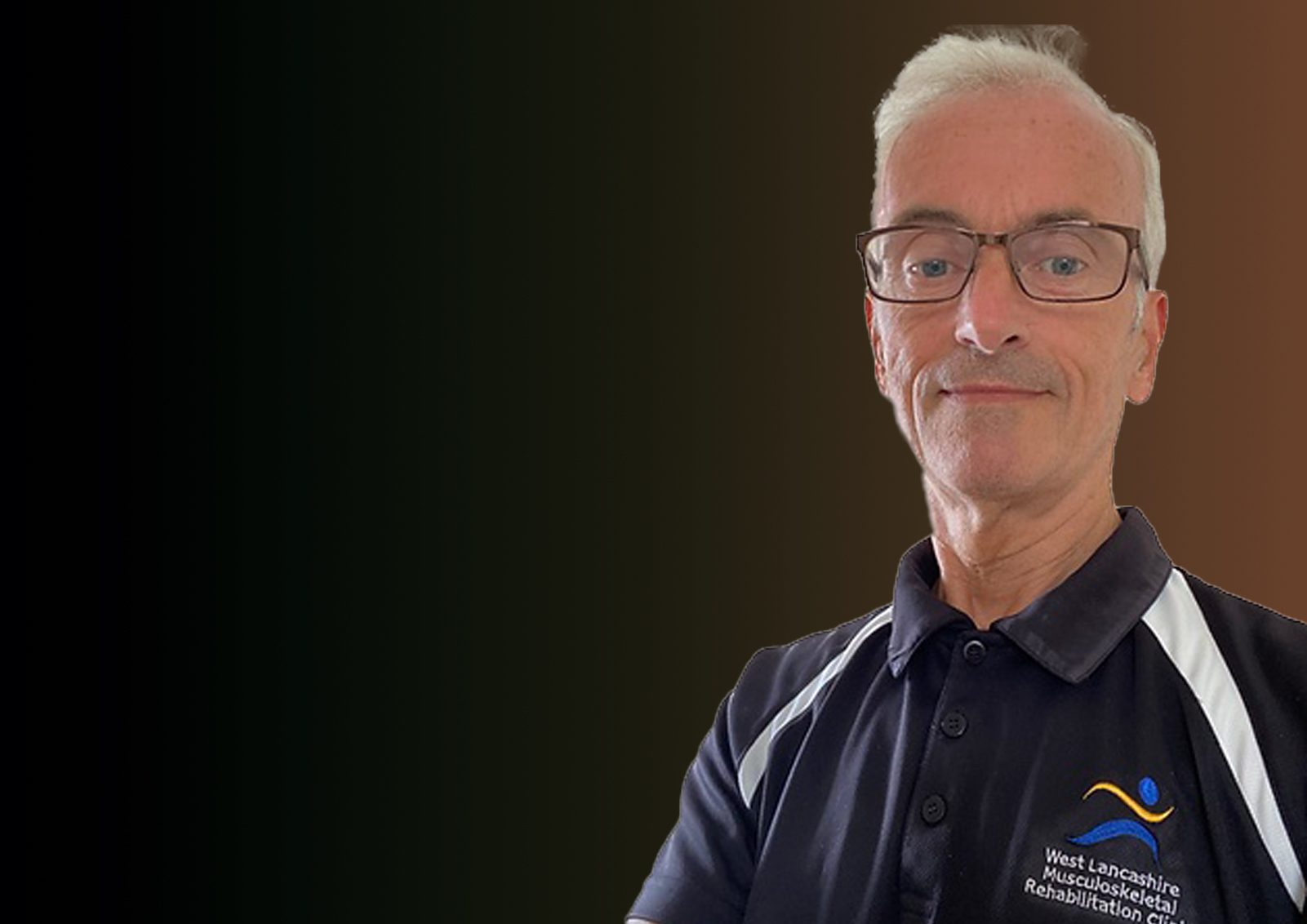 "The targeted nature of the ProMOTION EV1 is unlike anything I've used before and I believe it has the potential to be game-changing. In a fast-paced sport like football it's essential to get a player match-ready and back on the pitch as quickly as possible, and this allows you to apply both cold and compression directly to the injury, without the need to carry around huge pieces of kit or keep bags of ice frozen."
Matt Barrass Head Physiotherapist, Bolton Wanderers Football Club