Used by Athletes all over the world
ProMOTION EV1 for Athletes

ProMOTION EV1 is a cutting-edge therapy device, designed to tackle the key challenges faced by athletes. It's core functions are all designed to get you back to fitness faster. Use it for for post-training recovery, rehabilitation from injuries, aches, pains & niggles, targeted warm up and cool down applications – all in one portable device.
Read on to discover why this latest therapy technology could be the perfect tool to take control of your own physical fitness, pain management and readiness compete or book a free demo.
"It's so much more accurate than all the other things I've used before."
Dan Bachmann, Watford FC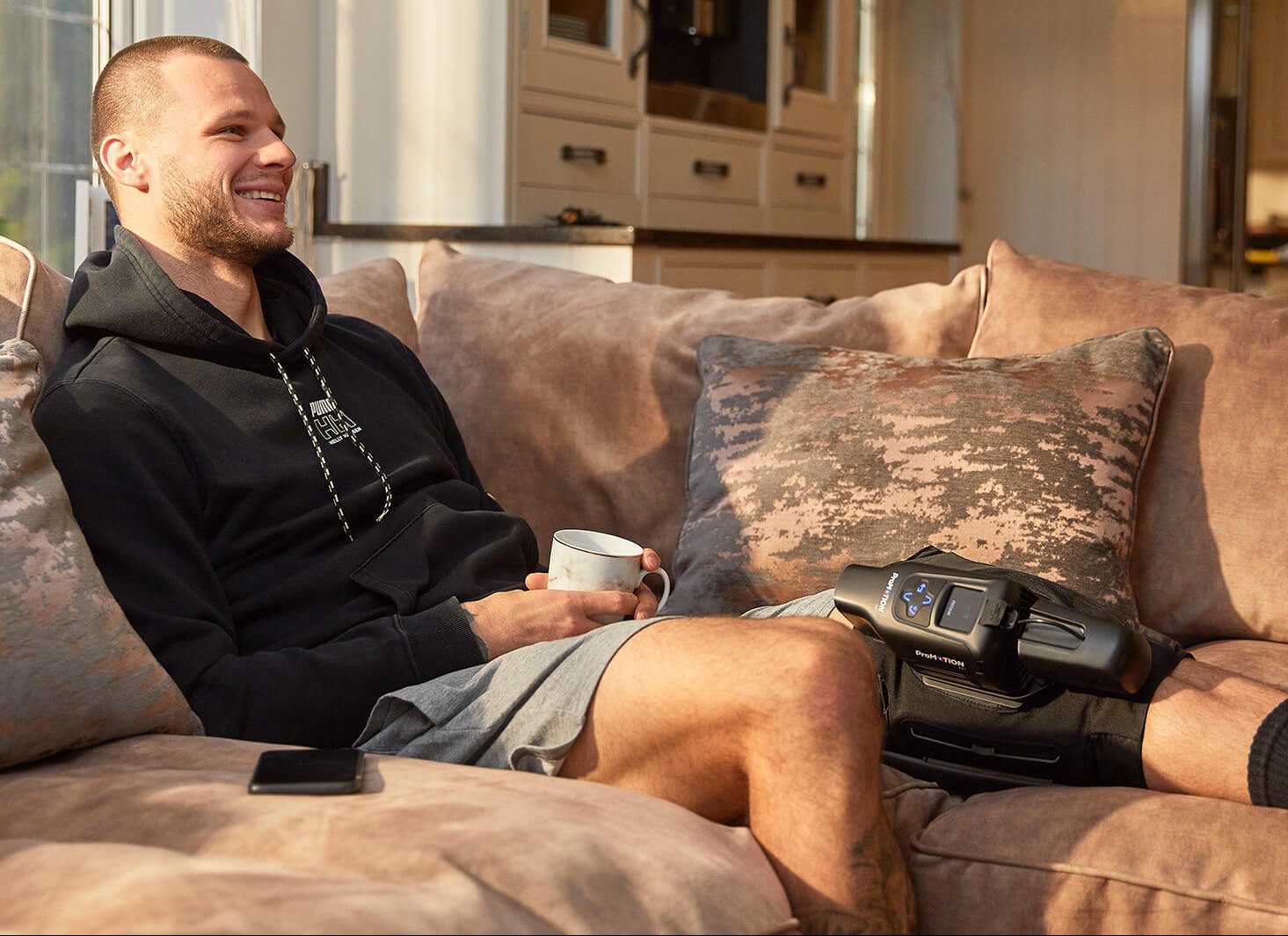 thank goodness I've got he ev1 to help me getover the finish line. I use it more than of my other therapy devices, especially when i need a quick recovery
Sumitra Fox, Professional Tennis Player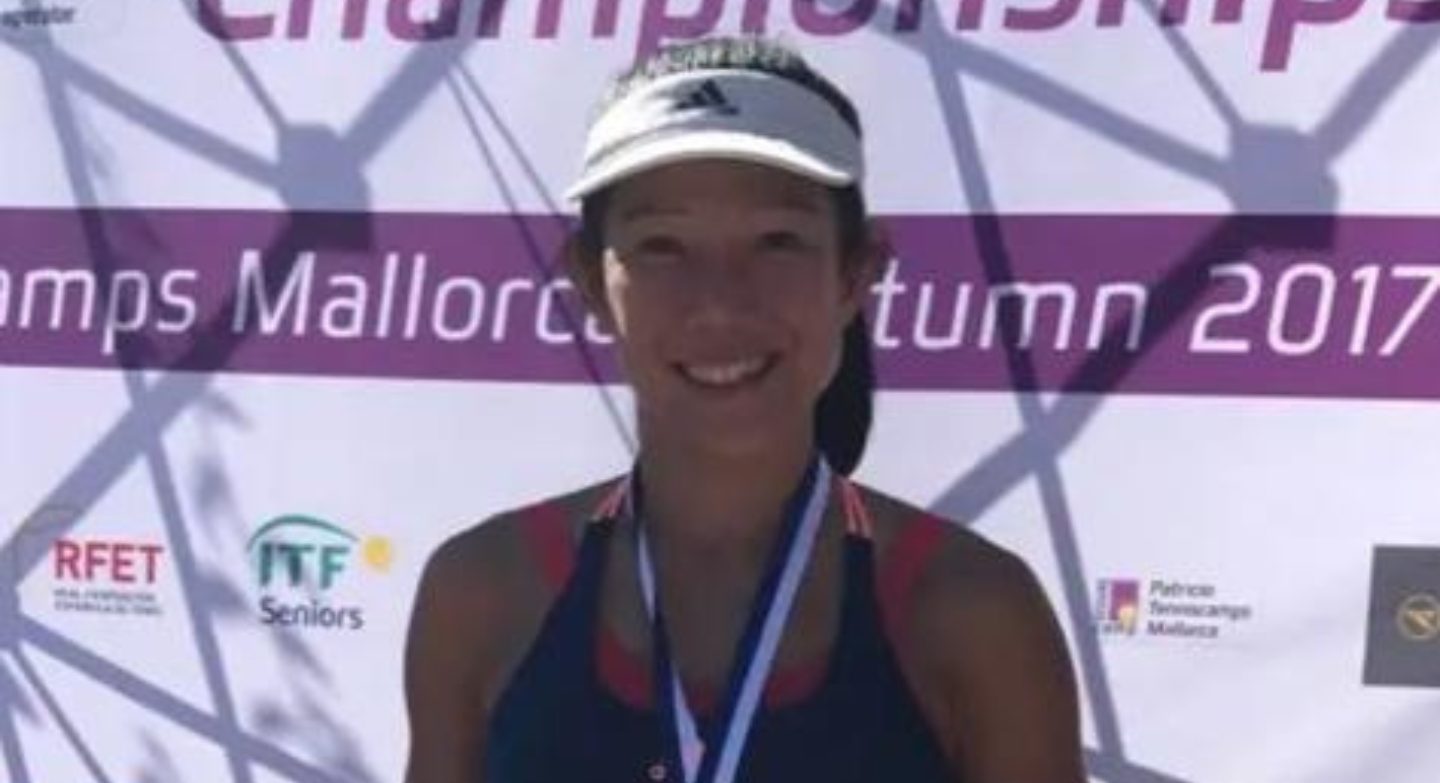 EV1 has had remarkable results for me in my recent recovery. Many products on the market ice/heat the whole area, but none I've seen in my 18 years in the game have ever done both, and target the specific point of injury. A truly wonderful, easy to use bit of kit that more and more players will use once they have tried it
Troy Deeney, Birmingham City FC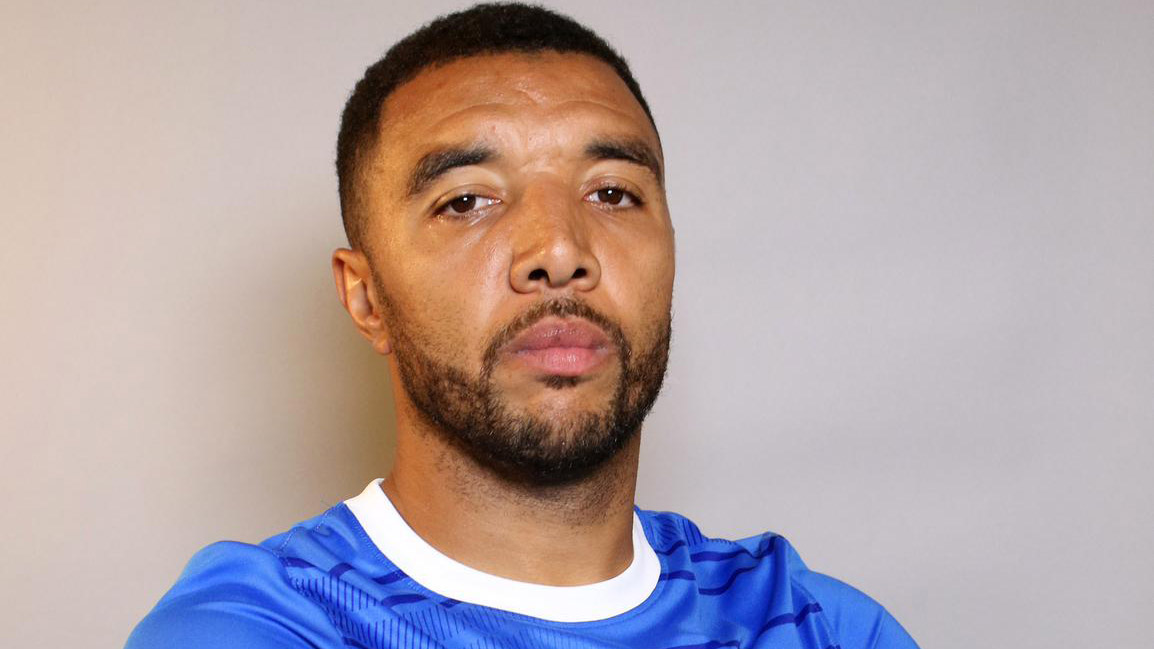 promotion EVi1 improved the timescale of my recover from injury 100%.
Harry Maguire, Manchester United & England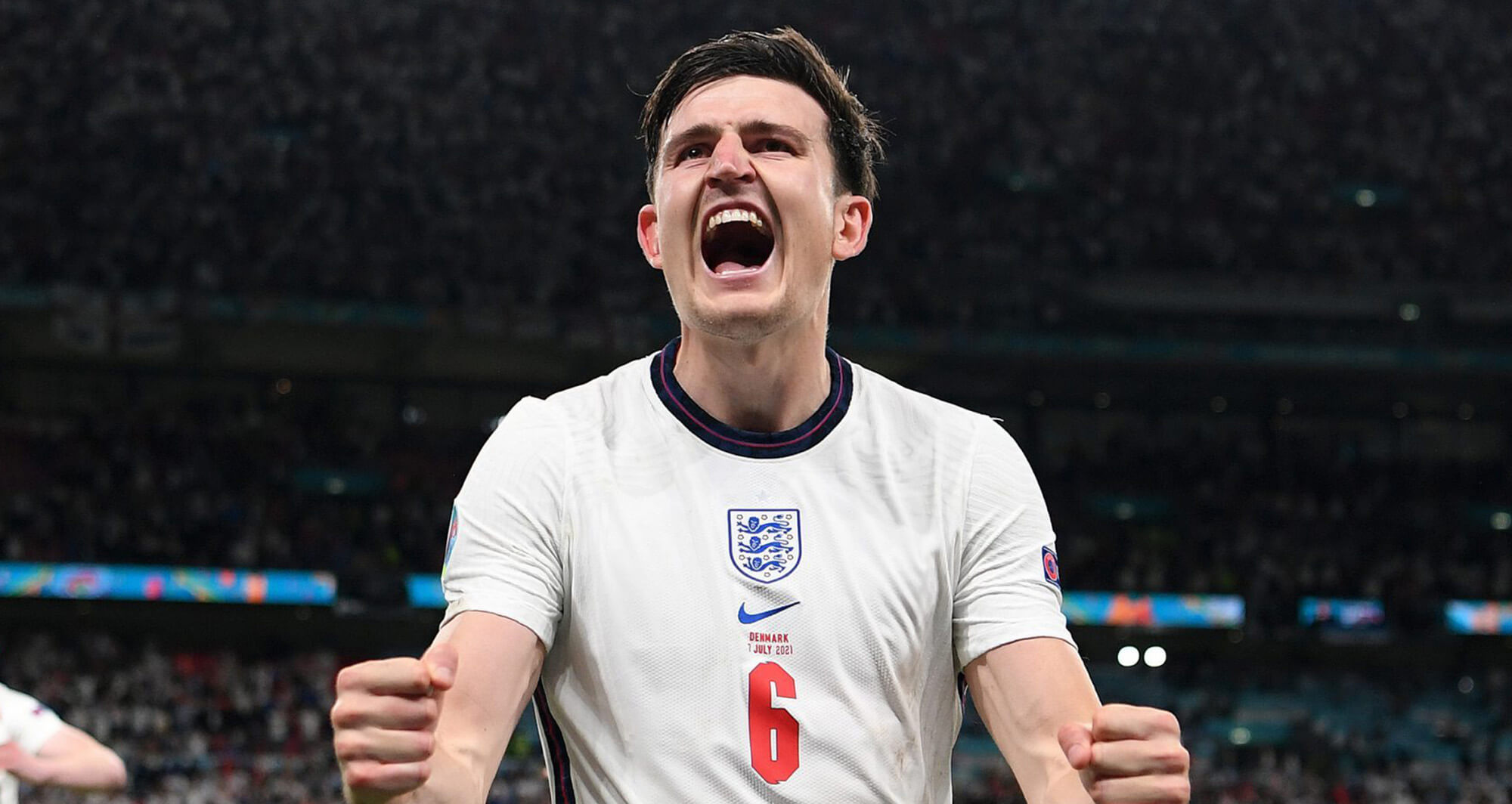 the contrast application definitely helped me with the discomfort, and i really liked how i could target the right spot
Ryan Fox, Professional Golfer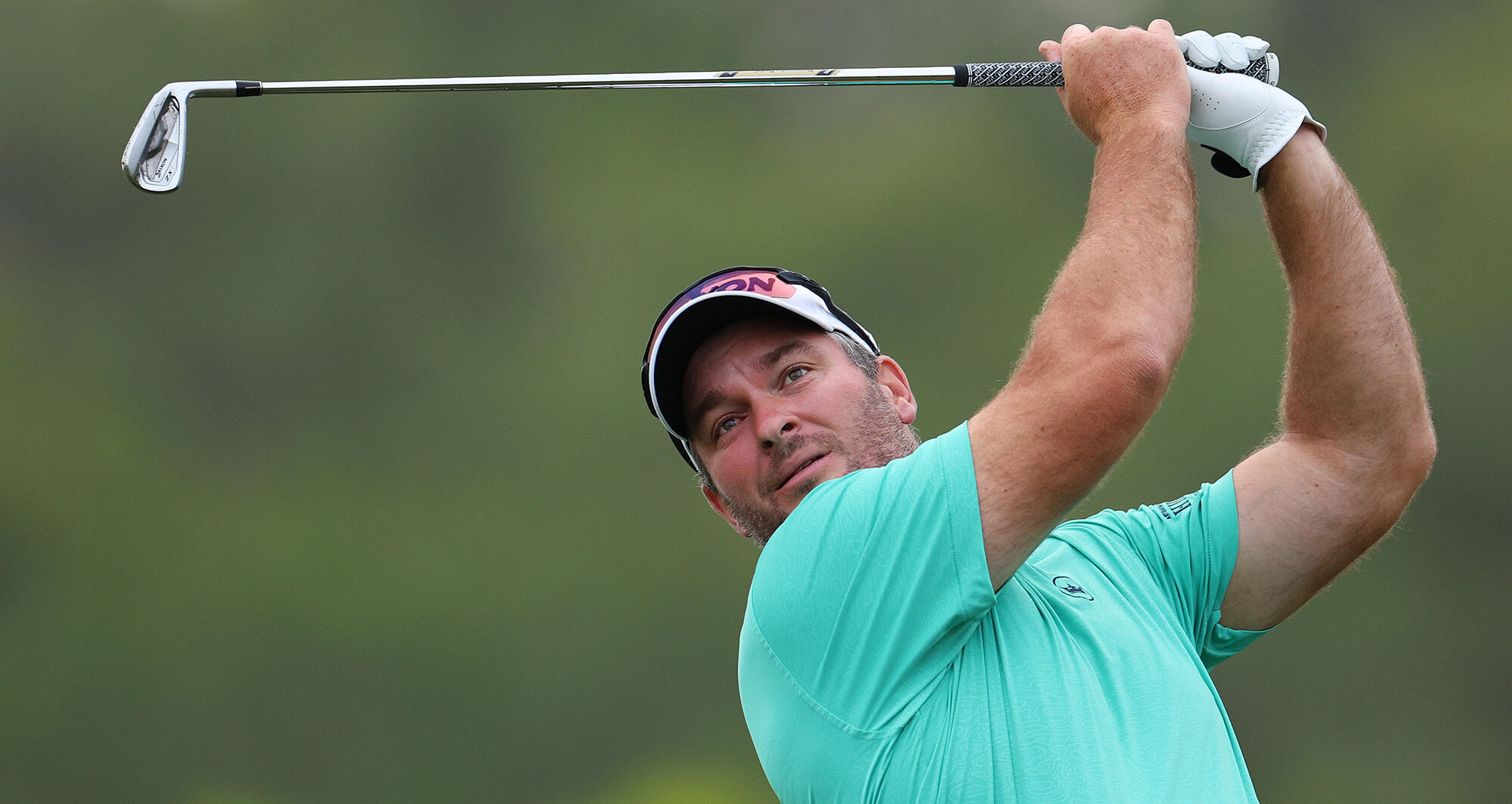 The heating setting was really good just before training when I could get a bit more blood to the actual injury. It settled down quite a lot.
Jake Rooney, Derby County FC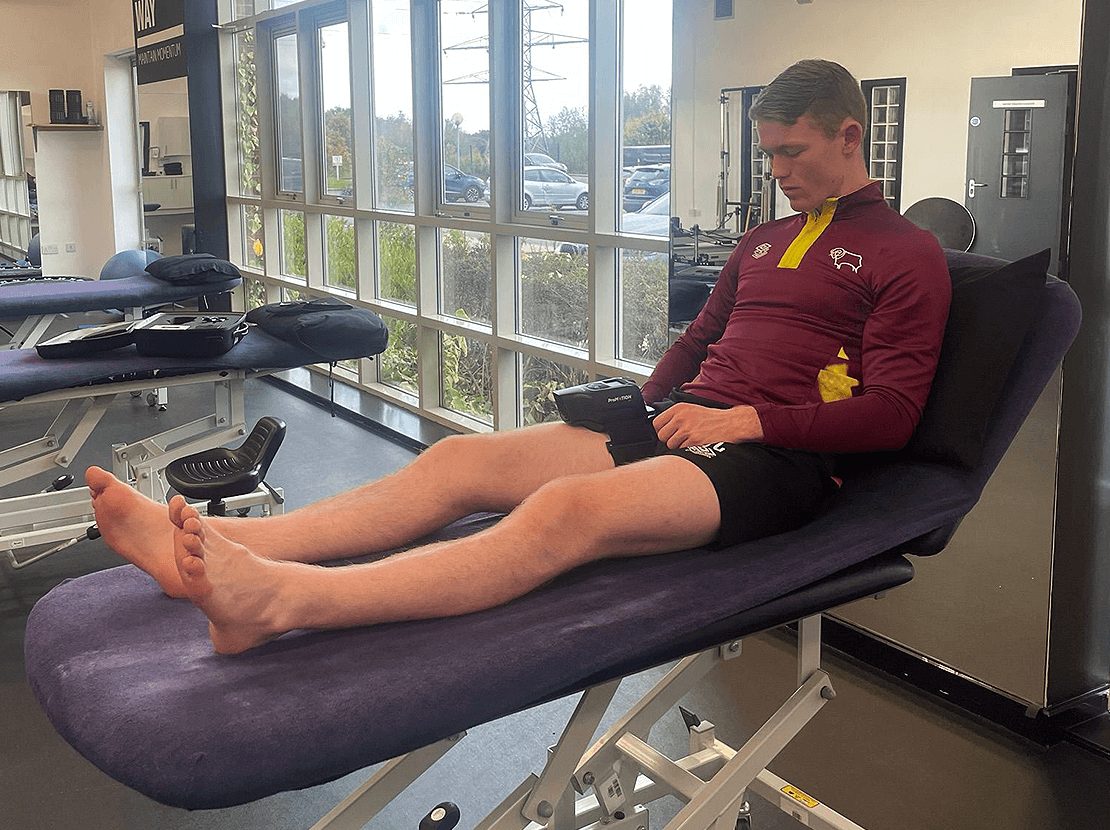 "Rented the EV1 as just had a serious injury to my hamstring and wanted the best to help heal the injury in time for the end of the season. It didn't disappoint, a brilliant piece of equipment that I couldn't speak highly enough of and massively helped with my recovery ahead of schedule."
Luke Summerfield, Halifax Town FC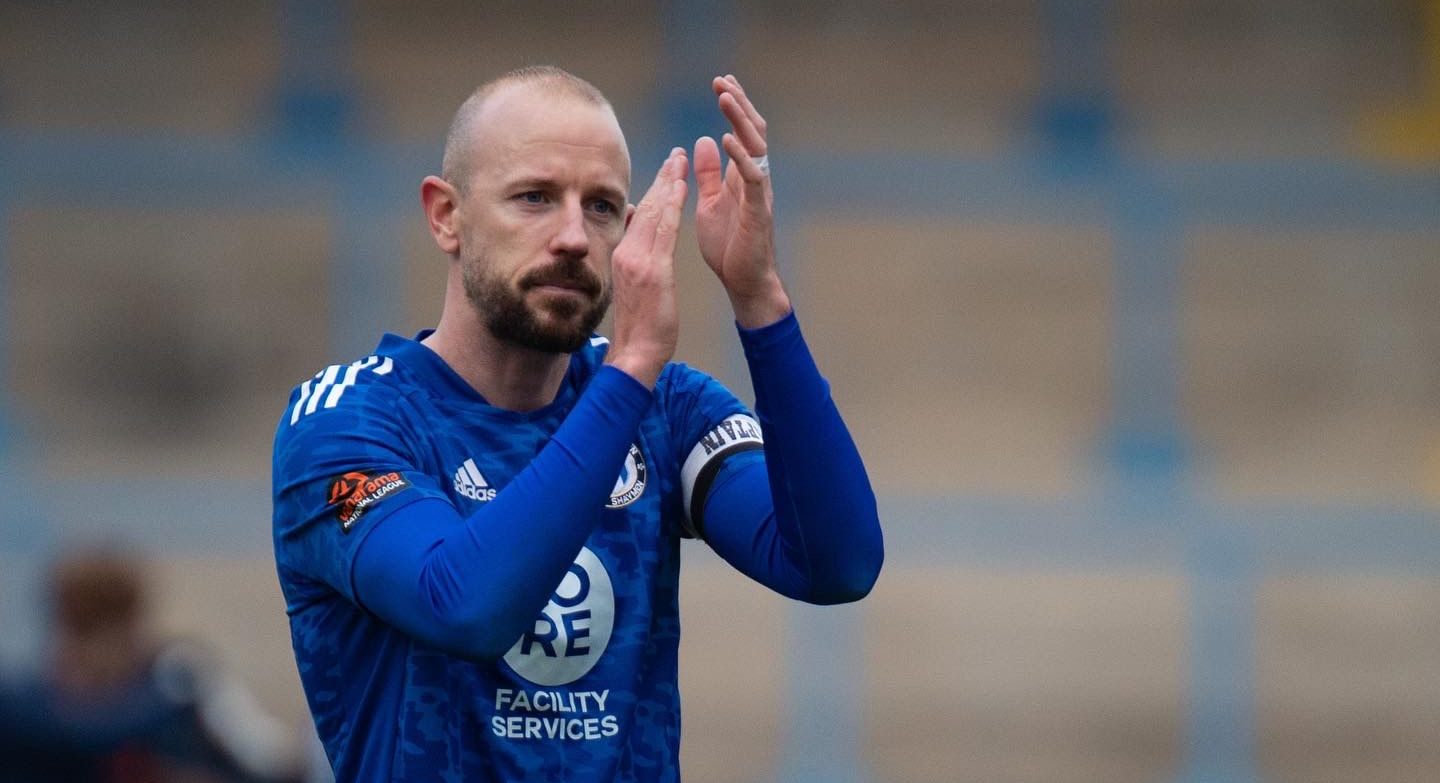 Why use ProMOTION EV1?
ProMOTION EV1 is backed by scientific research and is used and recommended by elite athletes and sports clubs across the world.
When marginal gains matter, reducing your recovery time and being able to get back to fitness faster is crucial.
With ProMOTION EV1 you can take control of your own therapy, under guidance from your physiotherapist or medical professional to advise best protocols for:
Cryotherapy – Cold is commonly used to relieve pain and inflammation from acute injuries such muscle or tendon strains, and ligament sprains.
Contrast (hot/cold) therapy – typically used post-exercise to support with recovery or during injury rehabilitation when the inflammation begins to stop and new tissues are forming. Contrast therapy is typically done through cold and warm water immersion, but with ProMOTION EV1 there is no need for water or ice.
Heat therapy – Use for targeted warm up for muscle activation, to relieve dull aches and pains such as Delayed Onset Muscle Soreness (DOMS) and back pain, or in in the final stage of healing to aid with the alignment and pliability of tissues and make them stronger.
Compression – adding compression can help cold or heat therapy reach deeper tissues and speed up recovery. Static or intermittent compression levels can be set with ease on ProMOTION EV1.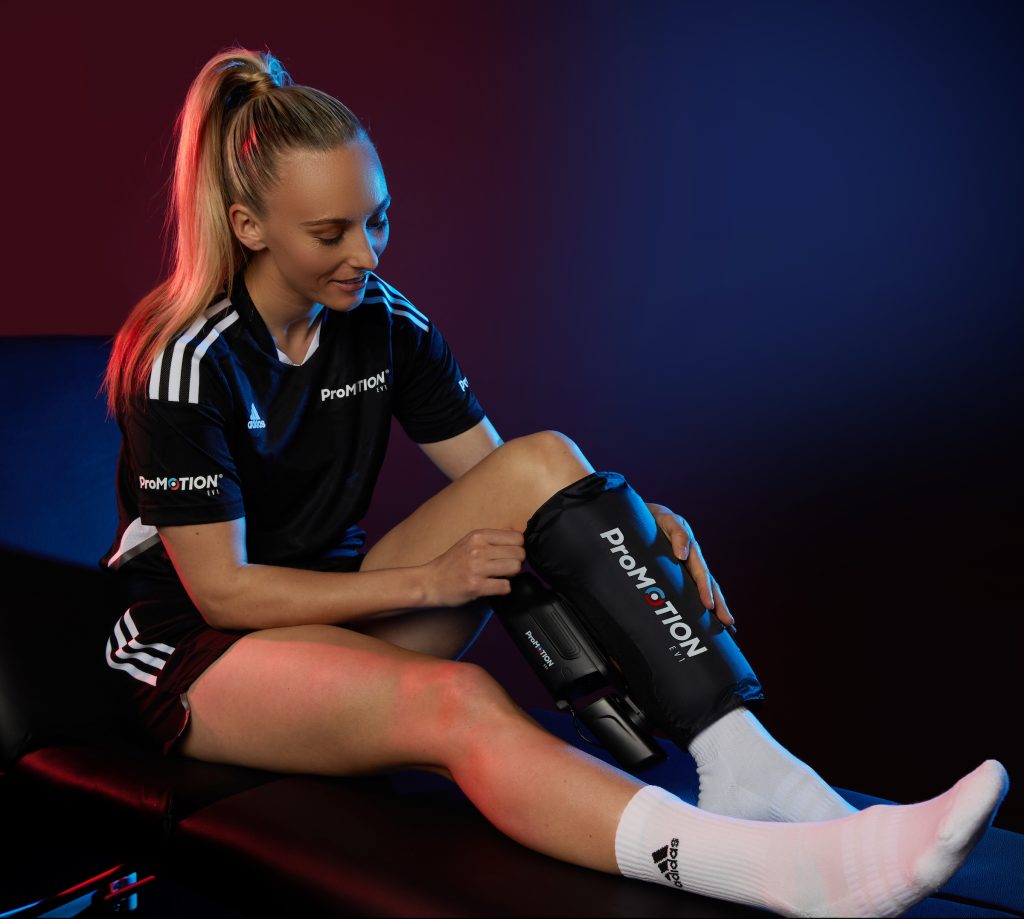 Portable and Convenient
Due to its small, lightweight design ProMOTION EV1 is highly portable so can be easily used from the comfort of your own home, in hotels, on buses, pitch side or in fact wherever you want to use it.
ProMOTION EV1 is battery powered and has no need for ice or water, so you can access your therapy whenever you need it.
Your physiotherapist or doctor can recommend the best course of treatment for your circumstances and can set tailored programs for you to use, which can then be run, and recorded for review, within our mobile app.