Save 20% on purchases and 40% on rentals
EXCLUSIVE FMPA MEMBERS OFFERS
ProMOTION EV1 is a versatile device, designed to tackle the key challenges faced with soft tissue injury recovery and rehabilitation. It can also be used for handheld massage, pre-rehab and for targeted warm up/cool down applications.
Read on to discover why this latest innovation in physiotherapy equipment could be the perfect next addition to your tool kit and how you can use your FMPA Membership to save on your investment.
Don't forget ProMOTION EV1 is also approved to be considered as a suitable discretionary claim item (alongside with other treatment modalities) via The FA Premier League Medical Care Scheme.
Quote FMPA20 at the Checkout on Purchases or FMPA40 for Rentals.

Every Stage Of The Healing Process Covered
Offering cooling, contrast and heat therapy all in one device, ProMOTION EV1 could be used for every stage of the healing process. We spoke to Dr David Rhodes and Dr Jill Alexander, practitioners working in elite sport and academia, about the three stages of recovery from acute sporting injury, and how they would apply the ProMOTION EV1 device at each stage. Here's what they had to say…
Acute
The cooling application can be set from 6 to 15 degrees – the optimal temperature range to apply in the acute phase of an injury.
When the patient starts moving out of those initial acute stages of injury, where the inflammation is beginning to stop, contrast therapy can be used. The cooling will help to control any ends of the inflammatory stage that's occurring, while the heat therapy helps with proliferation, maximising the tissue pliability.
Contrast therapy is typically this is done through cold and warm water immersion, but with ProMOTION EV1 there is no need for water.
Post-acute
When the patient is moving out of the proliferation stage into the remodelling stage of healing, applying heat can aid with the alignment and pliability of those tissues to make them stronger. ProMOTION EV1 heats to the optimal 38 – 40 degrees temperature range in seconds and can maintain this temperature throughout the treatment. For deeper tissue injuries applying compression will allow those deeper tissues to get the therapeutic effect.
Book a demo
Book a rental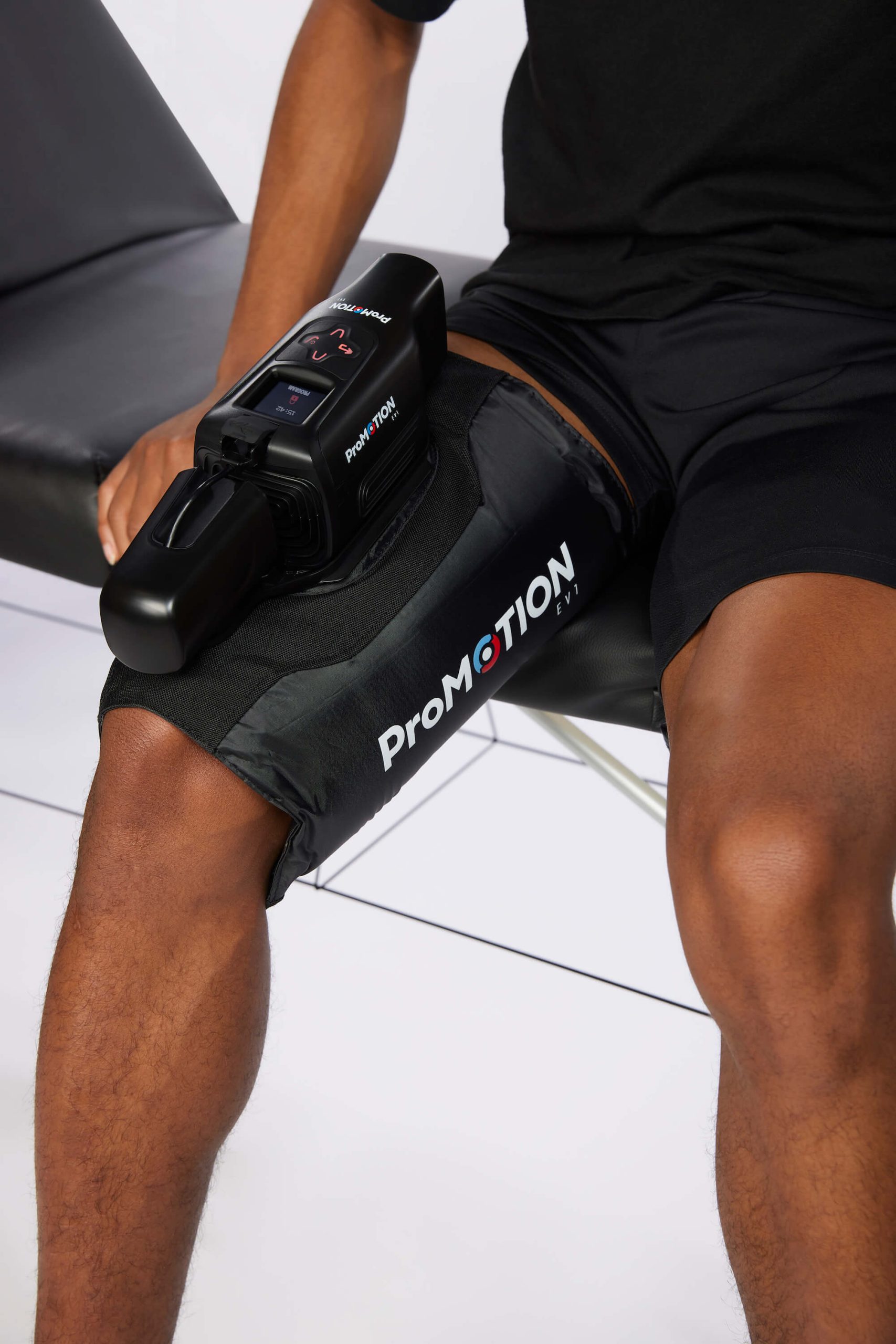 Typical uses in Football 
ProMOTION EV1 is a versatile and easy to use device, enabling both medical teams and players to apply targeted therapy to any part of the body:
– ​​Handheld for targeted hot/cold therapy
– Within a compression wrap for joints and larger muscle groups
– Strapped in place for use without compression
– Handheld for hot/cold massage, with creams or gels
Why Use Targeted Cryotherapy?
Evidence supports the use of cryotherapy as short-term pain relief for acute soft-tissue injury management. However, short-term adverse effects to dynamic stability and muscle strength (up to a 16% reduction) have been reported following unfocussed ice interventions, potential increasing risk of injury when returning to weight bearing activity.
New research has shown that targeted cryotherapy, such as that offered by ProMOTION EV1, has the potential to both provide necessary relief and minimise adverse effects, allowing patients to return to weight-bearing activity earlier.
Versatile Therapy
ProMOTION EV1 can be used across the body, but is most commonly used on the:
– Hamstring
– Knee
– Thigh
– Calf
Quote FMPA20 at the Checkout for purchases or FMPA40 for rentals.
Save 20%
Book a rental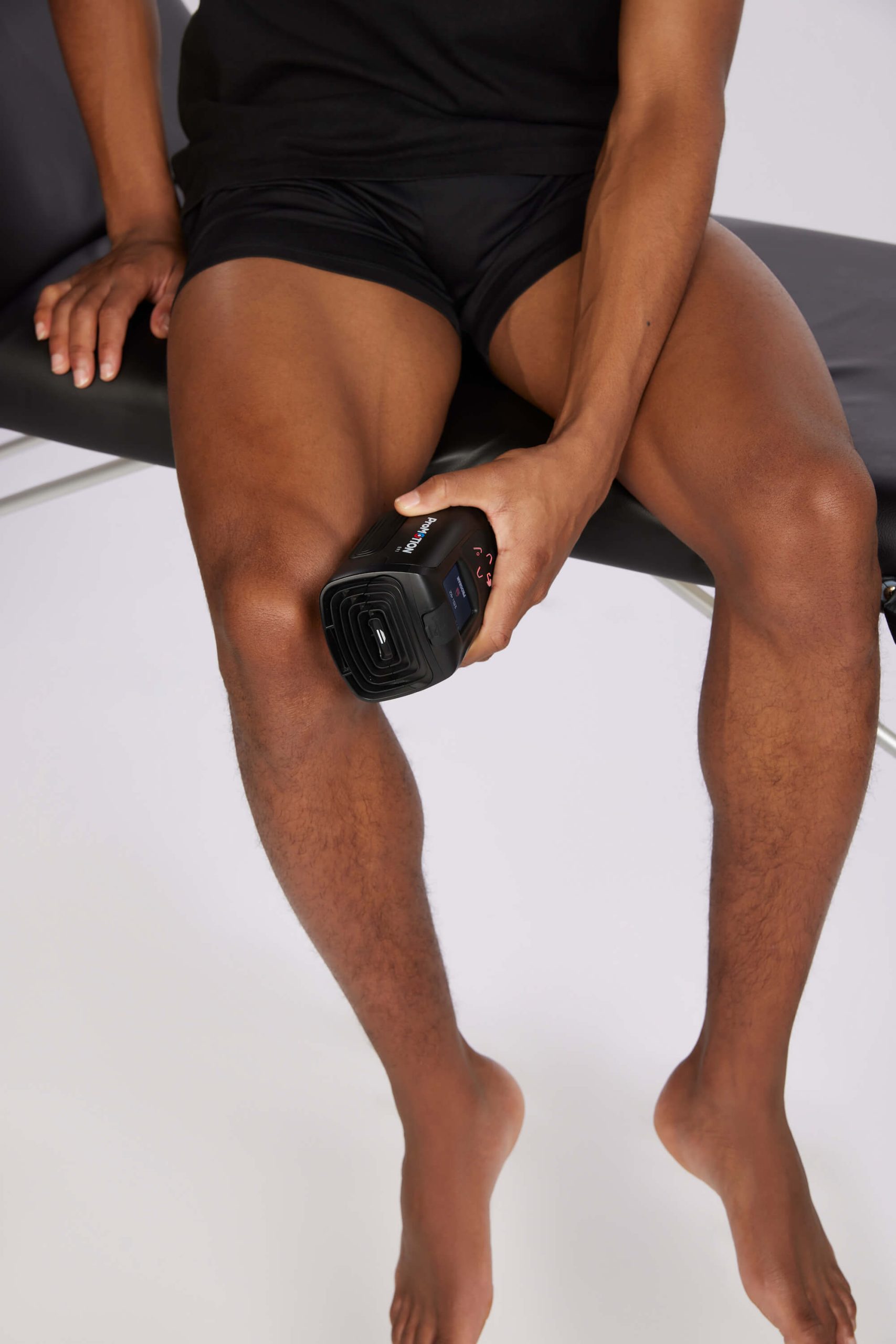 ProMOTION has been good for us. It was something that we thought was quite unique in the sense of, the size of the unit, the ease of use of the unit, the fact that we could do cold treatments, hot treatments or do contrast treatments with it as well was obviously of benefit.
John Hartley, Derby County FC
Book a Demo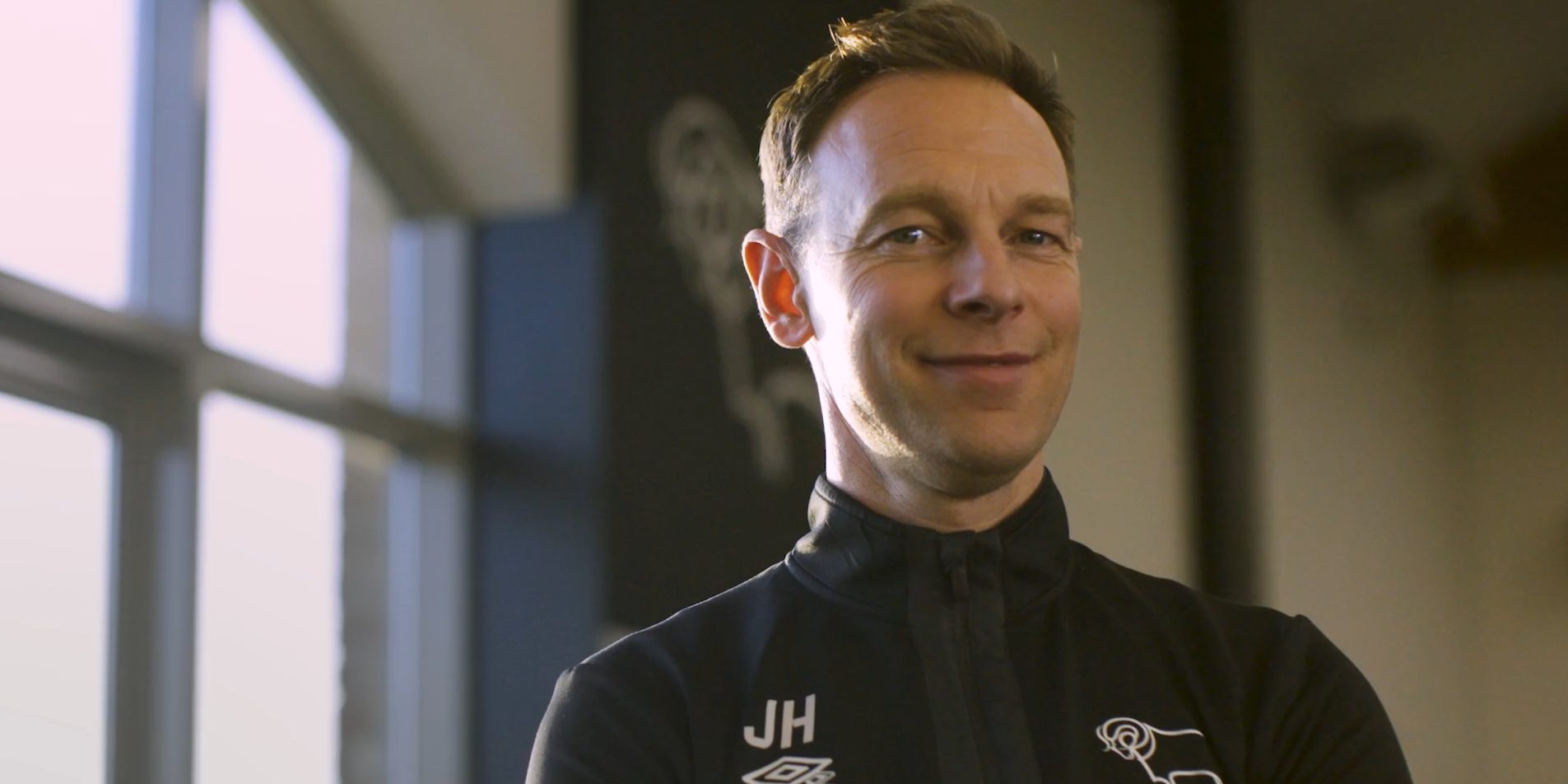 | FEATURES | PROMOTION EV1 | GAME READY GR PRO 2.1 | PHYSIOLAB S1 | CTC 7 |
| --- | --- | --- | --- | --- |
| CRYOTHERAPY | | | | |
| HEAT THERAPY | | | | |
| CONTRAST THERAPY | | | | |
| FULLY ADJUSTABLE COMPRESSION | | | | |
| TARGETED THERAPY | | | | |
| HIGHLY PORTABLE | | | | |
| DATA CAPTURE | | | | |
| NO ELECTRICAL TETHERING | | | | |
| NO ICE OR WATER REQUIRED | | | | |
| PINPOINT TEMPERATURE ACCURACY | | | | |
| RAPID CHANGE: COOLING TO HEATING | | | | |
For more information about FMPA Member offers or the ProMOTION EV1 contact our customer services team on customerservices@swellaway.com or
call us on 01925 751027.